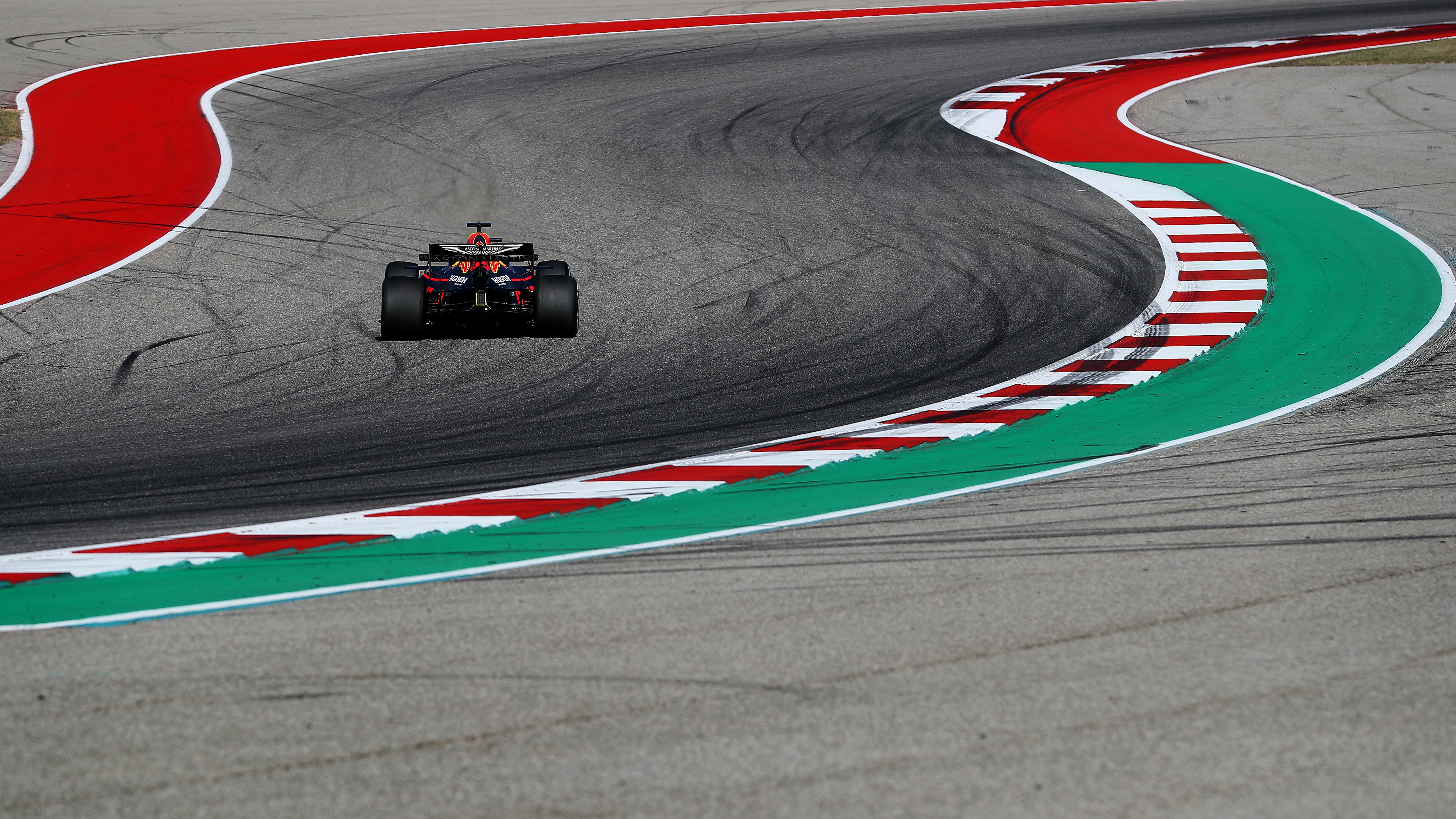 United States Grand Prix™
Circuit of the Americas: where the passion is as hot as the weather
United States Grand Prix™
Circuit of the Americas: where the passion is as hot as the weather
If there's anywhere in the world where the improbable can be done, and done well, it'll be in Texas, where everything is larger than life and when the US wanted Formula 1™ in Texas, they built the Circuit of the Americas.
Purpose-built for F1™, the COTA layout borrows elements from other Grand Prix venues, with sections reminiscent of Suzuka's Esses, Hockenheim's Stadium and Magny-Cours' Adelaide Hairpin. The signature corner, however, is all COTA's own, with the magnificent blind crest at Turn One providing plenty of thrills and spills.
The circuit does plenty by way of post-session entertainment playing at the track in the evenings – but the Texan capital also bills itself as the world's centre for live music, with gigs to suit all tastes to choose from every evening in the bars and cafés of downtown Austin. It's also the place to shop for authentic cowboy boots and is the place to eat – so long as you like barbecue…
The City is buzzing and so is the paddock and hospitality suites. During your visit as part of Red Bull Racing's Team you'll enjoy a premium all-day grazing menu, bar, exclusive pitlane walks, a tour of the garage and appearances across the weekend from high profile team members, making it a trip to remember.