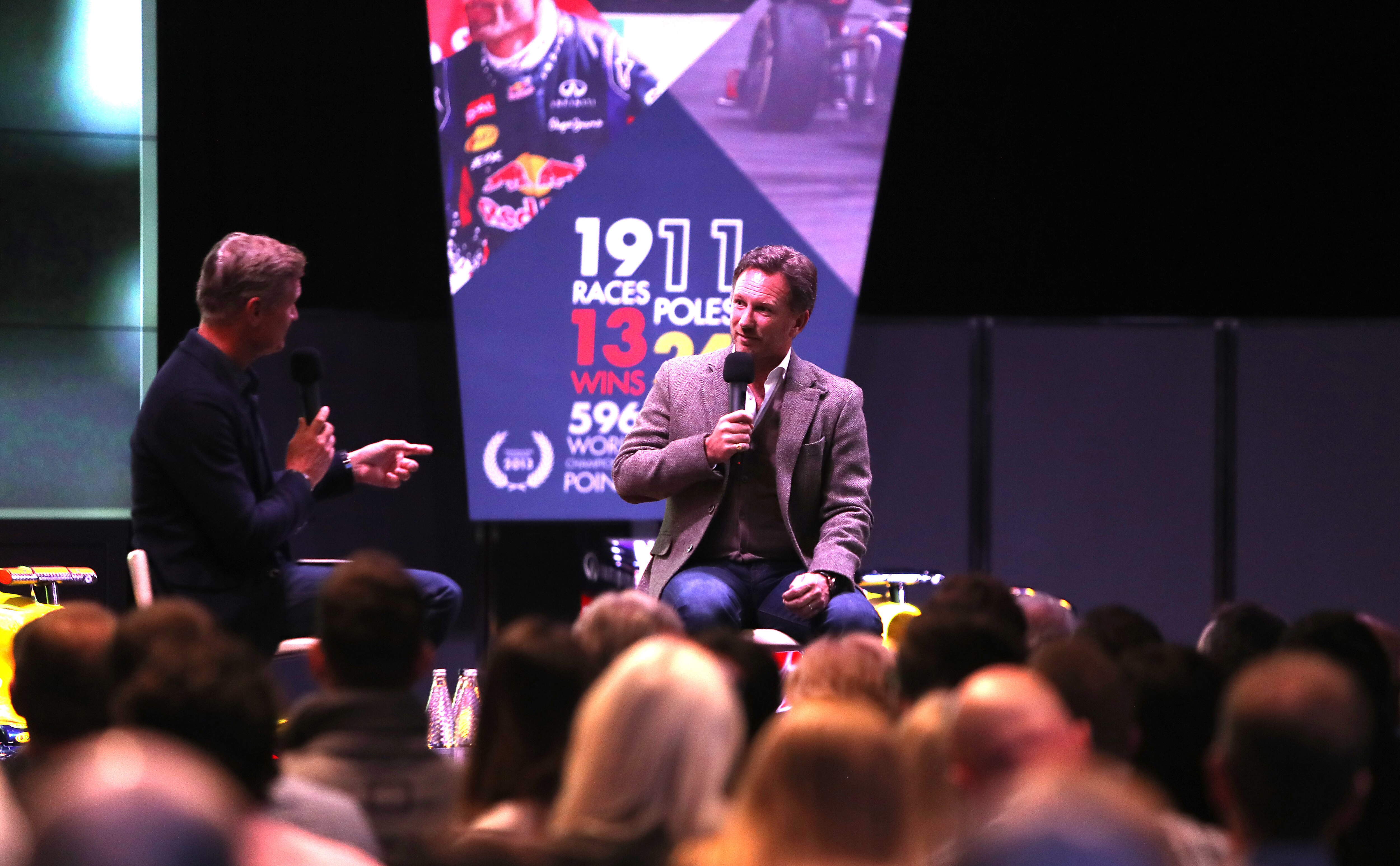 Enhance your Event
Make your event even more unforgettable with our exclusive extra features
Make your event even more memorable
To ensure your event delivers maximum impact and a memorable experience, we can make available our Team representatives for appearances or as guest speakers and we can also offer you a tour of our state-of-the-art factory.
Formula 1™'s advanced technologies are constantly plied into other industry sectors and few people are better placed than our Team Principal, Christian Horner, to offer your guests some fascinating insights from both the sport and business. Consider grand prix racing's incredibly rapid response times, how F1™'s problem solving culture informs strategy at the circuit and at the factory, as well as how the sport empowers its personnel to aim high, succeed and to repeat success are some of the themes that can be discussed as part of your event.
Our highly sought after Red Bull Racing factory tours can also be added to your package. The experience provides unprecedented access into our world of F1™, taking guests on a journey from the initial design to the manufacturing and development phases.