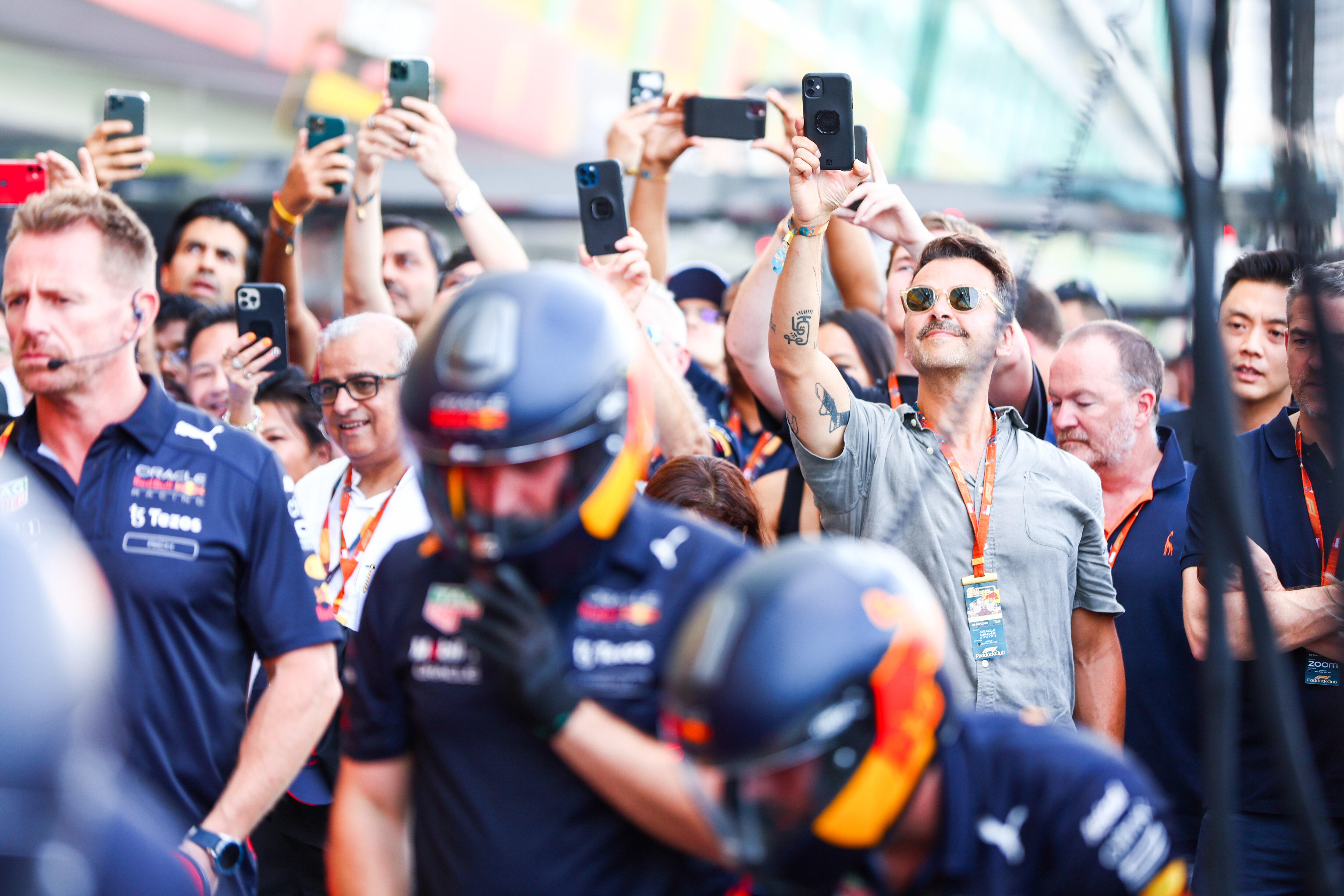 Paddock Club
The only way to experience Formula 1 is to do it in style. You'll gain an insight into the world of racing with exclusive team access as we take you beyond the grandstands and put you at the centre of the world's most thrilling sports! Nowhere else gets you this close.
As Max, Checo, and the Team fire up to defend the twin titles we powered to in '22, we want you with us every step of the way – as our very special guest in Paddock Club.
There's no way to get closer to the Bulls' charge for glory than in our luxury suites right at the heart of the action above the pit lane.
Want to get an insight on how it feels to power the new RB19? Hear from the drivers themselves as they give you the inside line on how it feels circuit to circuit.
Want to connect to the garage and plug into the data mapping of a practice session, the nerve-shredding pressure of qualifying and the furious intensity of every lap of the main event? We've got you covered.
Want to take it all in from the best seats in the house? It can only be the Oracle Red Bull Racing Paddock Club.
In the fastest sport on the planet, this is as close to the cockpit as it gets. So what are you waiting for? Strap in and let's fire it up.
We will be launching our 2023 Hospitality Programme on 16th January, so please stay tuned for updates…
'I will never forget this weekend, the whole experience, the hospitality, the service and the catering were outstanding'